Busy is a badge of honor it seems.
"How are you?" I ask.
"Busy," comes the reply with that wan smile and shake of the head.
Or more frequently and wide-eyed: "Crazy busy," as if to convey even more significance and import.
My response: "Oh, I am so sorry to hear that." (As if they've just shared the news that someone they care about has just died.)
This usually elicits a confused look, which I think is good. Because "busy" usually isn't good.
"Busy" usually means that you've lost control of your time; that you're caught up in the urgent at the expense of the important. 
It's easy for to buy into the cultural lie that to be successful, you need to be busy, you need to work more, that you need to work longer, harder, faster; and that to do otherwise somehow means that you're weak or not motivated or not a team player.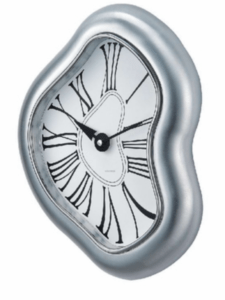 It's easy to become addicted to the forward motion; to keep on going like a hamster on a wheel.
It's easy to become addicted to the stimulation and outside input, checking and re-checking your smartphone and tablet; responding incessantly to the phone calls and messages and notifications and alerts. Overwhelmed and inundated by the expectations and the deadlines and the demands, endeavoring to pay attention to everything and succeeding only at a continuous partial attention.
But in the end, you will not wish that you had spent more time in the office, billed more hours, accumulated more miles, closed more deals, seen more clients, sold more product, networked more, Tweeted more, or updated our Facebook status more frequently.
The value of your life will not be measured by the number of plates that you've been able to keep spinning in the air.
What will matter will be the experiences you have had, the lives you have touched, the love that you have shared. What will matter is whether you have fulfilled the deepest longings of your heart, whether you have spent yourself not on the urgent, but on the important; whether you have lived without regret.
Slow dance; and slow down.
Take in the sunrise; and the sunset.
Linger more; laugh more; love more.
Spin fewer plates.
Do fewer things well.
This is the path to freedom and joy.
___________________________________________________________________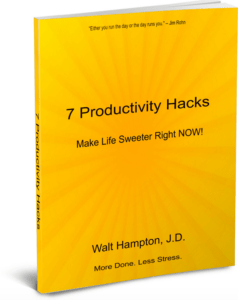 Want some tips to help you become less busy? Download your free guide HERE.