Making It Extraordinary

I help entrepreneurs and professionals create the work and the lives they love; lives filled with with purpose, passion and possibility; lives filled with prosperity and peace; joy-filled lives; so that they can re-claim for themselves freedom, fun and fulfillment.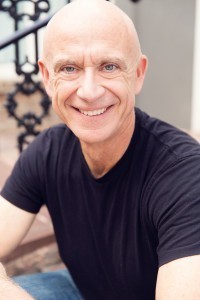 If you'd like to:
Create and sustain a deeply rewarding career
Take your business to the next level
Create a customer and client base of raving fans
Significantly increase your bottom line, and
Enjoy a whole lot more free time
Then you're definitely in the right place.
My clients are entrepreneurs, professionals and c-level execs. More than a few are lawyers. My clients have already tasted success and they are hungry for more. They are bright and driven. They are creative and adventuresome. They love ideas. And they want to make a difference in the world.
If this is you, then we need to work together.
Schedule a complimentary call. And life will never be the same again!
It doesn't matter what the past has held. The best is yet to come. Your success is assured. You are unstoppable!
Our lives are journeys. They have a beginning, a middle and an end. They are physical journeys, as well as journeys of the heart, and mind and soul. You can either live them deeply, as daring adventures – or you can muddle through.
When you muddle, you end up quietly dissatisfied. You feel squeezed by time and caught up in responsibilities; you feel as if you're taking care of everyone else's needs and not your own; you realize that you're not living the life you we once imagined. And how easily the years slips by.
But there is another way: You can live with purpose, passion and possibility; you can enjoy fun freedom and fulfillment. (And yes, still take care of those you love.) You can have it all. You really can. I will show you how.
Ivy educated as a commercial trial attorney, which by itself is a powerful set of tools that I bring to the table, I am trained as a Tony Robbins Results Coach.  I also teach Michael Port's Book Yourself Solid™ program, the fastest, easiest and most reliable system for getting more clients than you can handle, even if you hate marketing and selling!
My mission is to inspire and empower you to achieve your highest potential, to live the life of your dreams, and enjoy success in every area of your life.

So join me in this place and let's begin.
Life is either a daring adventure or nothing. – Helen Keller