Who are your playmates? Who are your buds? Who do you hang with?
It's an absolutely essential question to consider. Because here's a (potentially scary) truth: we are the average of the five folks we hang out with most. Average in terms of where we live, how we live, what we do, what we make.  And average in terms of what standard we hold ourselves to; average in terms of what we aspire to do, be and have.
I was away in Miami last week at a Tony Robbins event. There wasn't a lot of downtime to write. I might as well have been in Detroit – a Tony program can go 16 hours a day, for days at a time.
But, no matter. Ann and I are big Robbins' fans. We've been to a bunch of his events. And this past week, we graduated from his Mastery University, a program that has made – and will continue to make – a profound impact on our lives.
Here's what's special about a program like Tony's: you get to be with folks from all over the world who have incredible vision; who thirst for more, aspire for more, dream for more; who want to live with passion and purpose; who want to serve and to lead; who want to make a profound difference in the lives of others; who want to change the world; and who truly believe that the best is yet to come.
And although they come from all walks of life, they all have one thing in common: a burning desire to create masterpieces of their lives; to make their lives extraordinary.
Even though Ann and I hold ourselves to incredibly high standards as professionals, as distance runners, as mountaineers, we always find that, when we spend time with our fellow seekers, we are called even higher; that there is always room to step our game up even further; that there is always more that we can do to live and play full out. And we come away excited and hopeful and filled with possibility.
All too often in our weary world, we struggle to get by.  It is our peeps, our buds, those we hang with, who lift us up, who pull (or push) us forward. And if you're not careful, you can become enmeshed in the weariness of the world, pulled down by worry and anxiety, by pessimism and fear – and despair.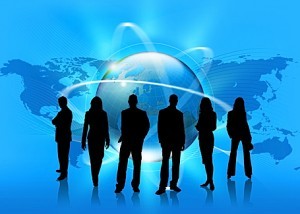 One of the greatest gifts you can give yourself is to find a group of like-minded folks who hunger for more, who want to set a new standard, who believe that anything is possible, who want incredible things for their lives, and for yours.
They're out there.
Don't settle. Don't muddle. You deserve to fly.