There won't be any racey 'costume malfunction' to talk about 'round the old water cooler on Monday morning; no half-time show, no marching band, no dazzling commercial break.
There won't be any balls that drop or clocks that flash or hats to wear or horns to blow.
It'll slide by quite unnoticed.
And the end of this month: Half the year. Gone already.
Remember way back when… when you thought about the year ahead? Your hopes and goals and dreams and aspirations? That new job, the fitness program, the book, the painting, the weight, the product launch, the relationship that was gonna get fixed, that trip you wanted to take?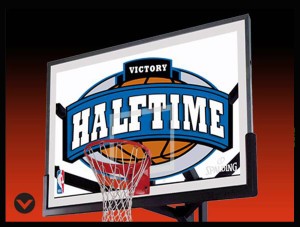 Yeah, I'm talkin' to you… .
Where you 'at?'
If you've been doing the work… if the game's gone well: CONGRATULATIONS. Enjoy this half-time… Revel in the rewards of your hard-fought efforts; take in the view and celebrate your successes. (Certain achievement freaks I know aren't very good at this… and time for rest and reflection are so critically important to the work we do.)
If, though, you've woken up and wondered where the time has gone, why it seems to be the same ol' same ol', you're not alone…
But don't despair: there's still time.
Here's the mistake most folks make though: They look at the calendar… it's summer… vacations… kind hot in the northern hemisphere… (winter…cold in the southern… ). A lot of distractions; days off; kid activities; too humid to exercise; people tough to get a hold of; meetings, conferences difficult to convene…. way better to put that 'thing' I've been meaning to do off to September… yeah, fall is a much better time to start… Kids will be back in school. New beginning then… .
And the months will slide by… and September will come… And there will be other distractions and reasons not to begin.
The time is now.
In every moment, there is a chance to begin again.
If you haven't started, start now. (Click HERE for our exclusive template that will help jump start you.)
Small consistent steps over time lead to magnificent results.
Live deeply into these long summer days ahead.
Don't miss a one.