This is a popular time of the year to take a vacation. Except that a lot of folks don't.
Last year, there were about 169 million unused paid vacation days that were forfeited by U.S. workers, amounting to over 52 billion dollars in lost benefits. Forty percent of workers will leave paid vacation days unused this year.
Culturally, in many organizations, workers are  explicitly or implicitly discouraged from using their vacation time. On my first day at The Big Law Firm, my mentor said to me, "You get three weeks of vacation." And then he lowered his voice, looked me square in the eyes and said, "But no one ever takes them."
This is dumb.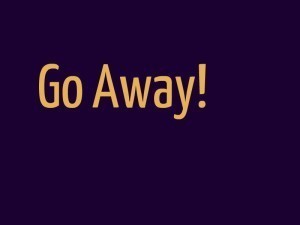 Vacations help you to:
The Huffington Post reports an internal study of Ernst and Young employees in which it was found that "for every additional 10 hours of vacation an employee took, his or her performance ratings went up by 8 percent — nearly 1 percent per day of vacation. That means companies where employees are leaving two and three and four weeks of vacation on the table are foregoing an enormous productivity boost."
Tony Schwartz, CEO of the Energy Project, says that "the best way to get more done may be to spend more time doing less."
We know that, in athletics and physical training, rest and recovery are keys to peak performance. For some reason, though, we pretend that this principle is not applicable to our work lives. So we just keep on going like hamsters on a wheel; which results in stress, burnout and poor productivity.
When you take a vacation – a real vacation (yes, that means away from the tether of your computer and your smartphone) – you come back rested, refreshed and ready to take on the world.
So go.
And if you decide to forfeit your days, please give them to me. I promise that I'll put them to good use.