Protectionism is in vogue.
Close the borders, circle the wagons, build the bunkers.
Keep local businesses safe from foreign competition.
Except foreign competition isn't really the danger.
The danger is much closer at hand.
The danger is you.
The problem is that you – and me – all of us have become shallow in the way we think and act.
We skitter along the surface of things. We allow ourselves to live in a world of distraction.
We've become addicted to the stimulation and outside input, checking and re-checking our smartphones and our tablets and our emails; responding incessantly to the phone calls and messages and notifications and alerts. Overwhelmed and inundated by the expectations and the deadlines and the demands, endeavoring to pay attention to everything and succeeding only at a continuous partial attention.
We've become addicted, as Jim Collins, author of that wonderful business book, Good to Great, says,… we've become addicted to the undisciplined pursuit of more.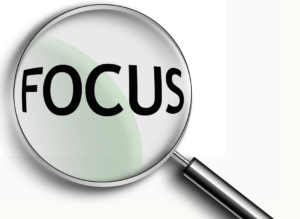 We've lost the capacity to focus, the capacity to do deep work.
Without the capacity to do deep work, we are replaceable.
Amazon has launched a cashier-free store. Uber has driverless cars. Black Rock is using robots to pick stocks. Watson provides complicated medical diagnoses at lightening speed.
Many professionals – my colleagues in the law included – have a vague dis-ease around the rise of artificial intelligence.
They should.
Because the superficial tasks we do – that is, most of the stuff we tick off our to-do lists – can be done better, cheaper and faster by AI.
The gift of our humanity, though, is our ability to ponder, reflect, refine.
Our ability to create.
Our ability to do deep work.
Our ability to focus.
Focus will be the currency of the new economy.
Those who can focus will thrive.
Those who can't will become obsolete.
Focus is a muscle that needs to be (re)trained.
Cultivate the lost art of focus before you become obsolete.
___________________________________________________________________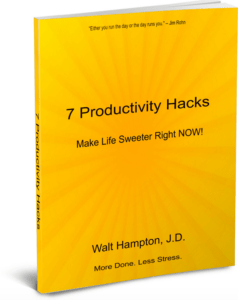 Want some tips to help you focus? Download your free guide HERE.