Not.
But chances are that you've felt like one from time to time.
I had dinner recently with a high-ranking foreign official. She was appointed to her position by the president of her country, the first woman to hold it in over 700 years. Trained as a trial lawyer, she is bright, savvy, shrewd, articulate and attractive. And yet, she confessed, after every television and radio interview she does – and she does many – she comes away feeling like she's making it up as she goes along, that she's shallow and transparently inept, that she must have fooled someone to hold such an important job, that she's… a fraud.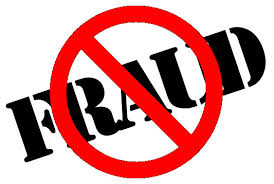 She's not alone. More than 70% of folks have suffered from the "Imposter Syndrome;" and it is especially prevalent among successful women.
I can't remember a time that I haven't questioned myself before going out on stage to speak to a group: There is a little voice that asks, "Who am I to teach these things I want to say; what can I share with this audience that is of any use whatsoever; and what veracity does any of it have especially when I've struggled and thrashed as much if not more than the next guy?"
But here's the truth: Each of us has gifts and talents that are uniquely ours to share with the world; no on else is equipped to share them the way we can.
And it is our call, our obligation to do so.
There are folks on the path behind us who need to hear what we have to say; who want to hear. We can make their way sweeter and gentler when we have the courage to stand up and be heard.
Every third grader looks up to a fourth grader… each of us can turn around and share the lessons that we've learned.
With confidence and integrity… even when we're scared; even when we feel we have no "standing."
Marianne Williamson says, "Our deepest fear is not that we are inadequate. Our deepest fear is that we are powerful beyond measure. It is our light, not our darkness that most frightens us. We ask ourselves, Who am I to be brilliant, gorgeous, talented, fabulous? Actually, who are you not to be? You are a child of God. Your playing small does not serve the world. There is nothing enlightened about shrinking so that other people won't feel insecure around you. We are all meant to shine, as children do. We were born to make manifest the glory of God that is within us. It's not just in some of us; it's in everyone. And as we let our own light shine, we unconsciously give other people permission to do the same. As we are liberated from our own fear, our presence automatically liberates others."
No one escapes these feelings of inadequacy.
It's what you do next that matters most: Will you shrink? Or will you step up and lead?
There is a great children's book called Everyone Poops.
Yup, everybody does.