More and more, businesses and organizations are embracing mindfulness and meditation as tools to increase the performance of their people as well as a way to reduce stress and overwhelm. Which is a good thing, because these are powerful tools, and important objectives.
But there's a shadow side to this sudden enlightenment; a disconnect. The effort treats a symptom and not the cause.
Ours is a culture of overwhelm. We're always connected. We're always expected to be on. Nights, weekends, holidays, vacations. No refuge. No means of escape. Everyone suffers. And, as Claire Cain Miller said in her New York Times piece, "The pressure of the round-the-clock work culture – in which people are expected to answer emails at 11:00 pm and take cell phone calls on Sunday morning – is particularly acute in highly skilled, highly paid professional services jobs like law, finance, consulting and accounting."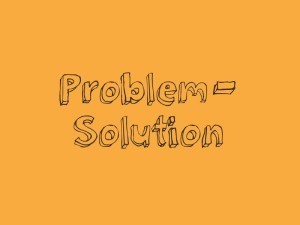 While mindfulness and meditation are great – I've been a practitioner for decades – the solution is to tackle the real problem: The truth is that the way we work doesn't work.
The research is crystal clear: After 50 hours a week of work, our productivity plummets; multi-tasking robs of us our focus; and too little sleep saps us of our energy and our acuity.
But here's the rub: Profit is a siren call. Long hours have become a status symbol; busy is a badge of honor; and we actually get huge hits of pleasure-inducing cortisol from our smartphones, text messages, emails and alerts.
Organizationally, to boost the bottom line, it's tempting to put a Band-Aid on these challenges by dialing in a bit of mindfulness (and by the way, I'd be happy to come in and do that for you). But better to encourage your people to adopt more sustainable work habits. Model and promote good boundaries; discourage 24/7/365; reward work completed within the business day and week; and honor the time and space outside of work.
And entrepreneurs – yeah I'm talkin' to you – creating a more sustainable rhythm to your work is critical to your success. While it's great that you have the freedom and flexibility to choose whatever 18 hours of the day you want to work, having a rich, full and deeply satisfying life requires that you nurture the entirely of your being, and not just that nutty, passionate, success-driven piece.
There's no such thing as work-life balance. There's just life. So we might as well get it right. And then, as Oprah says, we'll meditate.
____________________________________________________________________
I will be sharing mindfulness and meditation at the Connecticut Legal Conference on June 12th. Stop on by.